By using the latest network design practices, Workonline's key differentiator is the ability to offer the highest levels of flexibility for each of the services we deliver. Workonline's portfolio of carrier solutions enables clients to extend their existing reach to new markets or to enhance existing services.
Workonline Communications manages an extensively peered IP network, which provides highly scalable, high quality flexible service options to meet the needs of carriers, internet and network service providers, content providers, and mobile operators of all sizes.
IP Transit
"Our aim is to improve the quality of the Internet in Africa, whilst simultaneously driving down costs and increasing market penetration."
Workonline Communications is one of the largest IP transit networks in Africa.
Each of the high quality IP transit services Workonline delivers are tailored to meet our customers' technical and commercial requirements, whilst always ensuring our commitment to reliability and performance over our fully redundant backbone.
We guarantee the quality of our services by offering a punitive Service Level Agreement (SLA) as standard, which in turn can be customised to suit a diverse set of high availability or specialised needs.
Our international links connect Africa to the rest of the world through all available routes, and are amplified by our partnerships with the world's leading global tier 1 IP transit providers such as Level 3, NTT, TeliaSonera and Cogent. This allows us to provide the lowest latency world-class transit services possible to our clients across Africa.
All our IP Transit services are dual stacked as standard to offer both IPv4 and IPv6. We are committed to spurring the uptake of IPv6 in the Africa region, and are constantly developing new ways to increase the adoption and raise the awareness of IPv6.
Operating a large African network means that security of the Internet as a whole is very important to us, which is why we were the first African network to implement all four of the MANRS (Mutually Agreed Norms for Routing Security) routing manifesto actions along with other leading international network providers.

Connectivity Services
"Since 2006, Workonline Communications has designed and implemented many innovative solutions."
Workonline offers Metropolitan, National and International connectivity services which are all backed by our stringent and technically detailed Service Level Agreements (SLAs).
We are also the first pan-African network operator to join the MEF's Services Interconnect (SI) Program, which is designed to address the needs of specialised wholesale Ethernet service providers.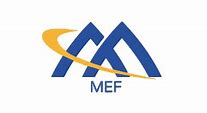 Each service is custom designed to best suit the needs of our clients through the use of flexible and innovative technical and commercial models. The core services offered include transport services, such as Optical Transport Network (OTN), various types of VPN services, such as Carrier Supporting Carrier (CSC) VPNs or InterAS VPNs, as well as Multi-Protocol Labelled Switching (MPLS) and Ethernet services.
The core network is managed by the Workonline engineering team, which is comprised of many highly skilled and experienced engineers who are often recognized for their outstanding level of expertise.